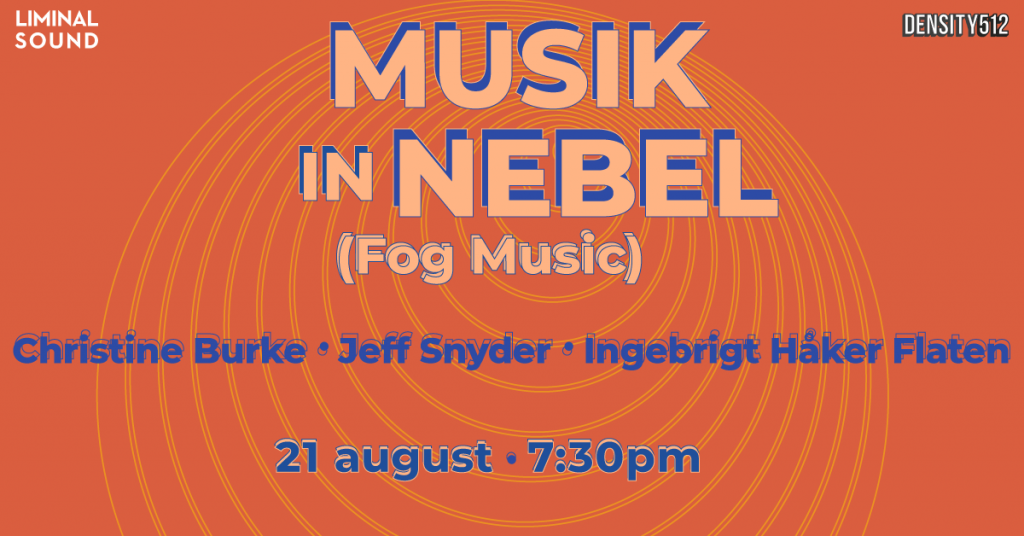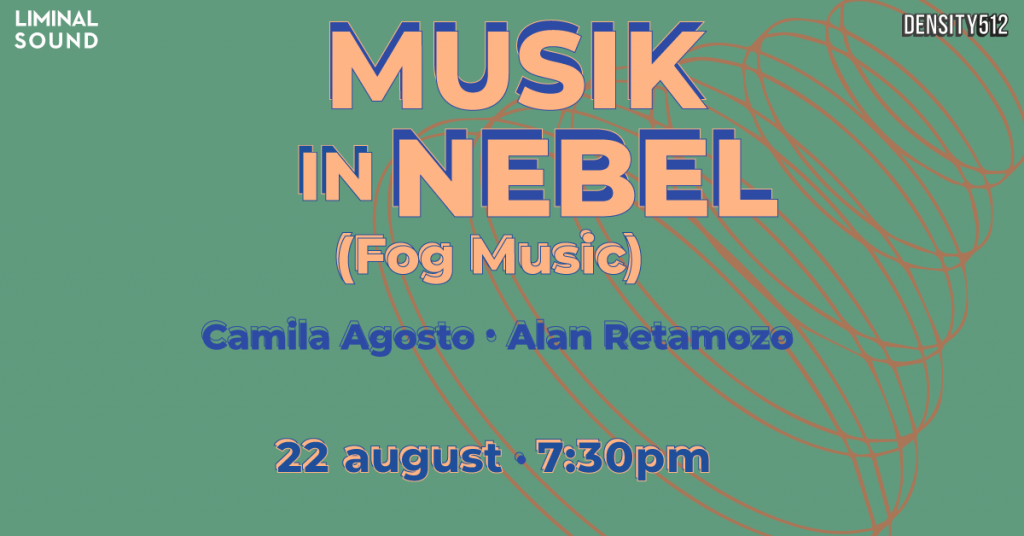 Musik in Nebel (Fog Music) // Two Virtual Concerts
August 21st
Christine Burke half murmur (rev. 2018)
Ingebrigt Håker Flaten Evolutionen* (2019)
Jeff Snyder Substratum** (rev. 2019)
August 22nd
Camila Agosto Chain Reaction (2015)
Alan Retamozo Temblor* (2019)
*commission and world premiere
**world premiere of new arrangement
A collaboration between the Liminal Sound Series and Density512, Musik in Nebel (Fog Music) explores music that is largely improvised, ambiguous, and inspired by stream-of-consciousness composition. The streamed video release of this 2019 performance features world premieres by Austin-based composers Alan Retamozo and Ingebrigt Håker Flaten, and recent works by Camila Agosto, Jeff Snyder, and Christine Burke. Musik in Nebel (Fog Music) probes the relationship between performer and page, complexity and ambiguity, stream-of-consciousness and structure, creator and audience.

The program will be broadcast simultaneously on Liminal Sound Series and Density512 Facebook, Instagram, YouTube, and Twitch channels.
This project is supported in part by the Cultural Arts Division of the City of Austin Economic Development Department.